Top 5 Natural Health Benefits of Coconut Oil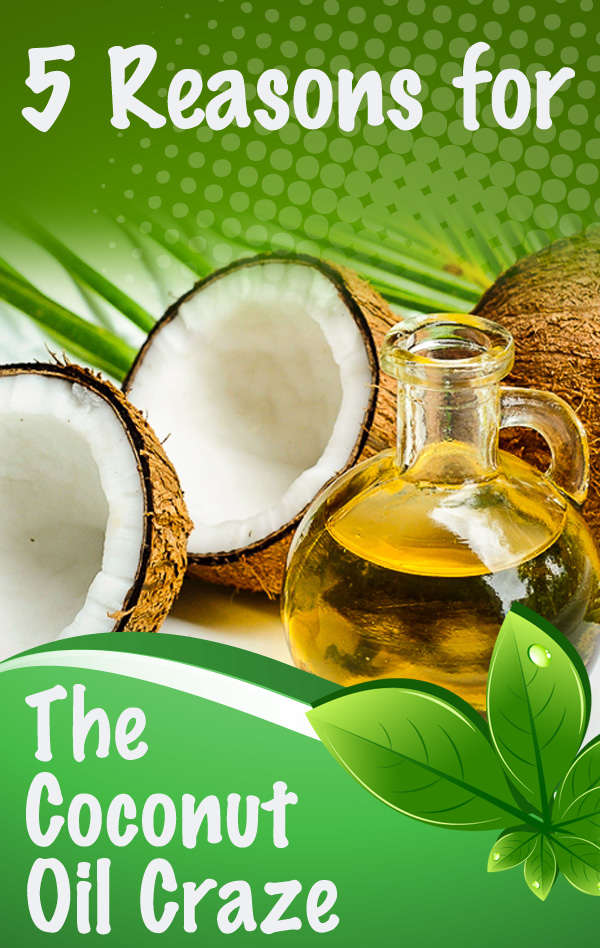 By Dee Green
Coconut oil has recently become quite the "superfood." It was previously labeled as unhealthy because it had saturated fats which, due to conventional thought, was believed to lead to heart disease. Today, instead of being touted as a villain, it has become the darling of health buffs and experts.

Coconut oil is made by extracting it from the meat of a mature coconut. And it has been in use for thousands of years by people who live in tropical climates. In fact, the use of coconut oil as food or medicine is quite prolific in most of Asia, South America, Africa, and Central America. For centuries, coconut oil has played an integral role in Ayurvedic medicine. In Panama and Jamaica, it is considered a health tonic that helps prevent illness or treat it. Filipinos use coconut oil to make their hair stay thick, black, and shiny. In Indonesia and Thailand, coconut oil is a cooking staple. And during the past few years, more and more people are discovering how truly wrong the experts were when they stated that coconut oil was bad for you.


Top 5 Health Benefits of Coconut Oil


There are really so many incredible health benefits of coconut oil. But, which are the most important? We've done the research and compiled together a list of the Top 5 Health Benefits of Coconut Oil.

Ready to get started?

Check out the Top 5 Health Benefits of Coconut Oil!